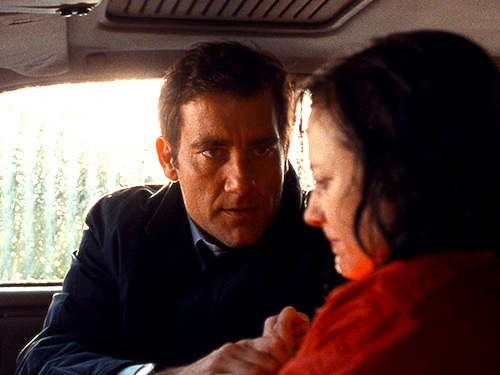 Right, enough of all that comedy bunkum for one week- it's time for something a bit more worthy. And indeed, after a summer of bangs, crashes, wallops and frankly inferior reboots, it's definitely not unwelcome.
Shadow Dancer
 is set in Northern Ireland during the 1990s, and comes from screenwriter Tom Bradby's own 1998 novel, itself based on his experience as ITN's Ireland correspondent during that time.
But principally, it centres around one character- Colette McVeigh, a single mother who lives at home with her own mum, raising her son with her family's help. She's also a volunteer for the IRA, whose squeamishness about committing terrorist acts gets her caught by Mac, an MI5 operative who's hoping to recruit an informant. The McVeighs are amongst the key players in the IRA, and when faced with jail, Colette agrees to cooperate with Mac, putting herself in even greater danger.