"For all sad words of tongue and pen,
The saddest are these
, 'It might have been '."
- John Greenleaf Whittier
It's a proven fact that old people hate the younger generations. No, hear me out.
In all respects, it can be said that every generation wants to be the last, perhaps out of fear that what comes next will surpass what they did before. And while that sometimes holds true, and is in fact called progress, I'm yet to see proof that artists as popular as The Beatles have been surpassed by that fucking Umbrella song, which spent way too long at No.1 in the UK charts. Score one to the twilight generation. When it comes to cinema, the 21st century has been such a mixed bag that it's difficult to tell. As we speed towards the end of 2008, it's clear that it's been an extremely mixed year in terms of quality films.
2008 gave us the best blockbuster of the 21st century to date- thought-provoking and instructive in the ways of how to dress up as a clown and fuck people up, (yeah, you know which film I mean). At the same time, courtesy of Lucasfilm, it gave us a 90 minute animated rape of one of the most loved blockbuster franchises ever, with comic relief droids and a flamboyant hitherto unmentioned gay uncle alien, (if you don't know which one this is, I hope you remain blissfully ignorant).
But what if we were to put to the test what those aforementioned oldies might say about the cinema output these days. If they had made them like they did this year, how different might they have been? Well in the pursuit of science, my revered readers, I'm going to investigate just that, and in chronological order to boot!
Please beware- in the course of the experiment, side-effects may include MAJOR spoilers for the real films that I've temporally dislocated. Upon your return to 2008, you may find yourself pissed off if you haven't seen any of the five films below and yet know major plot details.
1. WALL·E
(1952)
# Gum diddly dewdrops all singing a song/ Consumerism's evil, so please sing along!#
CAST
Walt Disney.................................... NARRATOR
DID I SEE THAT ONE THIS YEAR?
It's the Pixar one set 700 years in the future- planet Earth's been trashed by the ravages of constant spending and wastefulness, and subsequently evacuated, to be left in the stewardship of hundreds of cleaning robots. All but one of those has long since broken, and the sole survivor has developed a personality. Who knew the cutest character this year would be a big, sad-eyed robot?
WOULD IT REALLY HAVE BEEN SO DIFFERENT?
Hell yes. Set on the distant Earth of 2002,
WALL·E
instead becomes a classic Disney short cartoon in which a playful robot sings and dances with a chorus line of his cockroach buddies, cleaning up the planet while humanity lives on its outer-space moon colony. Ludicrous optimism about the space programme's progress in the next 50 years, plus an ardent anti-consumerism message makes for a heartwarming short narrated by uncle Walt himself in the style of a World War II propaganda film. The anti-consumerism message is somewhat subverted by the final frames- the robot tipping a wink to the camera at the end and reminding us all to visit Disneyland, opening in 1955!
HOW MUCH WOULD YOU RATHER SEE THIS INSTEAD?
Pixar's effort is rather marvellous, as is to be expected from them. Out of sheer morbid curiosity, I'd like to see this one, but
WALL·E
2008 = win.
2008- 1
History- 0

2. Quantum of Solace
(1969)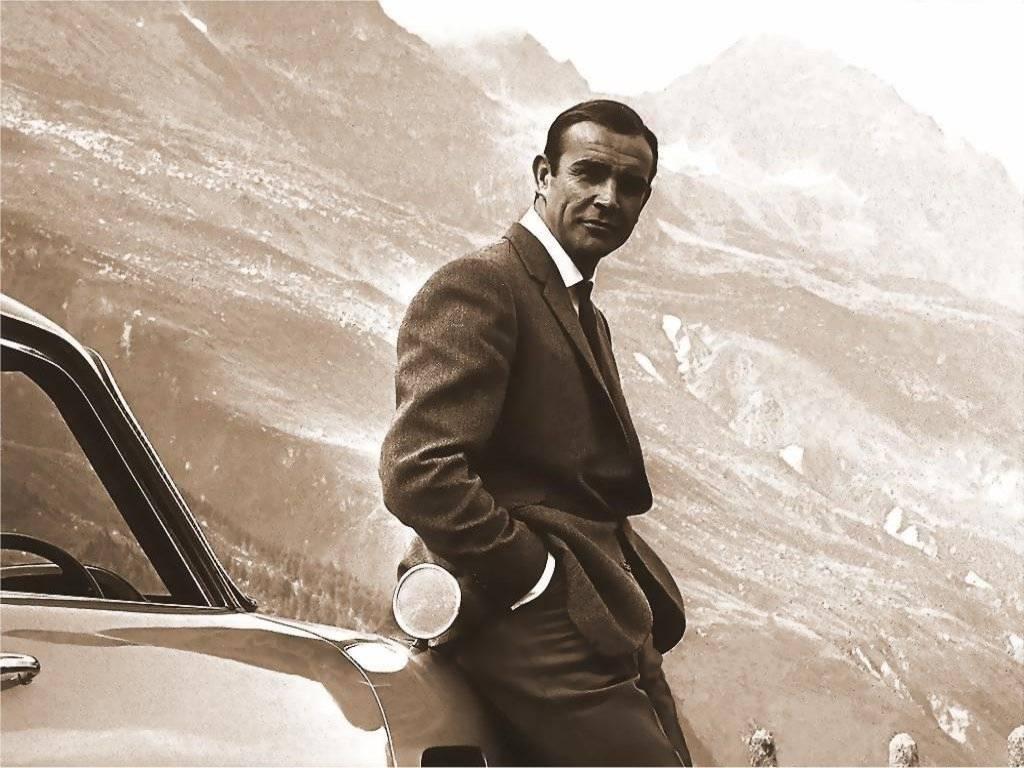 "We're calling it what? Quantum of Sholace? If you were a woman, I'd shmack you in the mouth."
CAST
Sean Connery.............................. JAMES BOND
Sophia Loren......................... CAMILLE MONTES
Deborah Watling................. STRAWBERRY FIELDS
Max von Sydow....................... DOMINIC GREENE
DID I SEE THAT ONE THIS YEAR?
Probably, as it's made its producers very very rich this year. It's the 22nd James Bond one, but the first direct sequel in the whole franchise. Bond is out to avenge his beloved Vesper from the previous film, coming into contact with a shady organisation that goes some way towards explaining that bizarre title, and the most comedy Frenchman ever to be played by an actual Frenchman.
WOULD IT REALLY HAVE BEEN SO DIFFERENT?
Old Bond vs. New Bond... yes, it would. Lots more gadgets, innuendo and casual sexism. Y'know, like a "real" Bond film! Greene would have some hilarious defects- besides him being French that is. His plan wouldn't be so different, as stealing all of Bolivia's water supply is a plan audacious enough to have been in a real Connery movie already. And as for Sophia Loren, I assert that she's just as Bolivian as Olga Kurylenko was, so you can't complain. Don't even get me started on Agent Fields, who I was tempted to cast Julie Andrews as in this experiment- the most ridiculous character in a Bond film for a while, just there for fan service so that Bond can have a token shag and the die hard fans wouldn't get all prissy. Instead it'd be Watling, whose tenure on

Doctor Who

disproved a previous scientific hypothesis of mine; that hot women were not allowed on telly in the 1960s. Oh yes, and this is a Connery Bond film, so he shags everyone. Except Moneypenny.

HOW MUCH WOULD YOU RATHER SEE THIS ONE INSTEAD?
Well given as how

Quantum of Solace

was already made in another time and called

Licence to Kill

, it would be ludicrous to have Connery do a version too. So to selflessly save the Bond producers from having to sue themselves for plagiarism, I'll plump for the Craig version.
2008- 2
History- 0


3. The Incredible Hulk
(1973)
"Alright, I'll say it! There is no Ang Lee! 2003 never happened! Now will you let me out?"

CAST

Bill Bixby................................... DAVID BANNER
Lou Ferrigno .................................... THE HULK
Richard Kiel ........................... THE ABOMINATION
Burgess Meredith ............. BOTTLING PLANT OWNER
DID I SEE THAT ONE THIS YEAR?

It's the one with the other big green monster. You know, the one that isn't as big at the box office as Shrek. In a concerted effort to pretend that there was no such thing as an Ang Lee Hulk movie, we get two hours of Hulk searching his soul and then beating the shit out of a big CGI Tim Roth. That's oversimplifying it, it was actually rather good.
WOULD IT REALLY BE SO DIFFERENT?
As with Bond, there was already a series in existence at the point where this film could be made instead. The complaint that the fans had with the 2008 version (and the 2003 version, if it existed, which it apparently doesn't) is that it wasn't enough like the 1970s TV show, which saw Banner travelling from place to place being angered by social injustices and helping out the average Joe wherever he can by turning into his big green alter-ego. This worked as a TV show, but Hollywood now demands effects-driven fight scenes, hence the Abomination being the main bad guy. If
The Incredible Hulk
had been made in 1973, the 2008 film's opening would be much more central. Banner's a fugitive from the US Army, laying low in a Portuguese bottling plant. While fights with the Abomination might still feature, it seems likely that the main enemy in the film would be the owner of that bottling plant, played by someone like Burgess Meredith, who just looks dodgy. The narrative would thus unfold in this pattern.
1. Hulk gets job in bottling plant
2. Hulk mad about poor working conditions and low pay
3. HULK SMASH!
4. ????
5. Hulk bring better quality of life to Portugal. Hulk walk away to sad music.
HOW MUCH WOULD YOU RATHER SEE THIS ONE INSTEAD?

Sorry, but not at all, really. The TV series is all well and good, but social injustice is not what you want to see a musclebound monster fighting in a Hollywood movie these days. However, Edward Norton's approach obviously isn't too hot either, because the 2008 version still didn't do well in cinemas, unfortunately.
2008- 3
History- 0

4.
The Dark Knight
(1975)
"You either die a hero, or you live long enough to direct Changeling."

CAST
Clint Eastwood............ BRUCE WAYNE/BATMAN
Jack Nicholson........................... THE JOKER
Robert Redford....................... HARVEY DENT
Paul Newman...................... LT. JIM GORDON
DID I SEE THAT ONE THIS YEAR?

If you didn't, then shame on you. It's the one with Batman in it. Specifically, he teams up with good cop Gordon and ridiculously awesome DA Harvey Dent to bring down crime in Gotham City. It goes just fine until they become the target of the psychotic Joker. Oh, it's also the best film of the year.
Bar none.

WOULD IT BE SO DIFFERENT?
I'd hope that the script would be much the same, because it's awesome, but obviously the very cast would shake things up. For starters, while some reviewers had quibbles with Christian Bale's Bat-voice, that's essentially Clint's voice already. If anything, there'd be quibbles with his Wayne-voice instead. Furthermore, Jack Nicholson would get a run at the Joker at the point when he was all R.P. McMurphy, instead of in Tim Burton's
Batman
in 1989, by which point he was just doing increasingly bad impressions of himself in each successive film. Except
The Departed
, where he's actually rather good. And let's face it, Harvey Dent being the emblem of American patriotism that he is, it's difficult NOT to see how Robert Redford could do it. Completing the big transition from British performers to American substitutes is Redford's cinematic partner in crime, Paul Newman as Gordon. Just because Paul Newman is possibly the greatest American who ever lived, and thus deserves a part in a film apparently as American as this one.
HOW MUCH WOULD YOU RATHER SEE THIS INSTEAD?
Fair enough, people have said that Heath Ledger is irreplaceable as the Joker, and yeah, I happen to agree. But if it were possible to de-age Clint Eastwood to the extent where he could play either Batman or Wolverine nowadays, it'd make the perfect film this year even more perfect. Sorry, Bale.
2008- 3
History- 1


5. Indiana Jones and the Kingdom of the Crystal Skull
(2004)
"My grandshon's that Transhformersh boy? If he were a woman, I'd-"
"I know, Dad. You'd smack him in the mouth."

CAST
Harrison Ford........................ INDIANA JONES
Karen Allen.................... MARION RAVENWOOD
John Hurt............................. HAROLD OXLEY
Sean Connery................. HENRY JONES SENIOR
DID I SEE THAT ONE THIS YEAR?
If you did, please tell me which side of the fence you fall on in your comments- fun enjoyable romp, or utter travesty. Basically, it's the one where Indiana Jones is wrinkly and has a son who is irritating as fuck. Oh, and there's aliens in it, of all things. It's also marked by being the film that
finally
proved that George Lucas has forsaken his sense of filmmaking for the sake of a quick buck. Or million bucks.
WOULD IT REALLY HAVE BEEN SO DIFFERENT?
The tragic thing is, this one nearly did happen in 2004- the script is online. Written by Frank Darabont,

Indiana Jones and the City of the Gods

retained many facets of the 2008 film, such as nuking the fridge and a spaceship at the end, only done better. Marion and Oxley actually have some function other than to introduce Shia LaDouche as Indy's progeny. Indeed, said son does not exist in this version. And best of all, Henry Jones Sr. was in there. Not for a needless cameo, but for two wonderful scenes that bookend the film and totally make sense. Why didn't they make this script, you might be asking? A good question- Steven Spielberg and Harrison Ford both said it was the best Indy 4 draft they'd ever read at the time. But it was that KFC Star Wars man who said nay and held the film off for another four years. Thank you very much for depriving us of that, you Jar Jar spawning arsewipe.

HOW MUCH WOULD YOU RATHER SEE THIS ONE INSTEAD?
What do you think? More than anything! I'm a huge Indy fan, and having read the script, I'd have loved for

City of the Gods

to have been made in 2004 and be absolutely wonderful. In the tradition of searching for long lost relics of legend, perhaps that fifth film that Lucas is rambling about should have Indy searching for his talent. And hopefully kill Mutt Williams too
.

FINAL SCORE
2008- 3
History- 2
--------------------------------------------------
To conclude, 2008 generally beats the rest of cinematic history. In its entireity. Apparently.
No really, while only two of the five potential films explored would be films I'd prefer to their contemporary counterparts, imagine how good those two would be.
So on balance, I have to say that while filmmakes knew their onions "back in them days", they didn't used to make them like they do now.
Next time, "Religion vs. science- which is sexier?"
Mark.
With thanks to Fearn Sobers for the
WALL·E art- for more of her work, go to her site, fesoes.net, linked on the sidebar.